Surveying The Bay is a land development and surveying company passionate about the application of innovative technology.
Our initial investment in 2004 was an advanced reflector-less theodolite. We have continued to invest in technology that gives us the ability to perform field and office work with efficiencies never seen in the past.
In early 2008 we purchased a new set of Trimble GNSS (the new name for GPS) receivers. This expanded our operational ability and allowed us to work more efficiently than ever before. Productivity gains of up to 70% on outdated methodologies are possible with the equipment we are utilising.
In March 2009, in collaboration with GeoSystems and Trimble, we established a state-of-the-art GNSS base station in Hastings – called iBase. The base station later formed part of a nationwide network of high-accuracy global navigation satellite stations. The base station mounted on the roof of our office building in the middle of Hastings transmits corrections via the internet that are picked up by mobile phone. These corrections are then utilised by our GNSS receivers to provide us with centimetre accuracies wherever we have mobile phone coverage. Basically, anywhere on the Heretaunga Plains and surrounding areas we can jump out of the van and begin our job without spending time figuring out precisely (in survey terms) where we are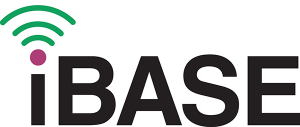 The iBase system has made our work faster and more efficient. The data is also available to other independent users under licence. There is also another Land Information New Zealand base on Roys Hill that is also transmitting corrections able to be utilised by organisations with the necessary equipment and software, including ourselves.
This technology has wide ranging applications of particular interest to civil construction companies, local authorities, surveyors, engineers, and other land based professionals.
Like any industry based technology the survey industry continues to forge ahead in leaps and bounds. With the development of wireless technology and mobile internet we are able to provide a mobile office solution whereby our vehicles are our on site office enabling calculations and data capture to be undertaken and checked prior to leaving site.
Our in house 12D software also enables us to undertake all aspects of a project from initial site survey data capture through scheme plan preparation, engineering design, land transfer survey, visualisation and rendering, to as built data capture.
We have experience in the use of 3-d scanners and survey drones for mass data collection.
We are passionate about technology and believe that benefits to clients in relation to quality of data, speed of capture, and reduced costs are second to none when using our technology and methodologies.